"The numbers in these bids are the lowest prices we have seen for any combination of renewable plus battery storage," said Ravi Manghani, director of energy storage at Boston-based GTM Research.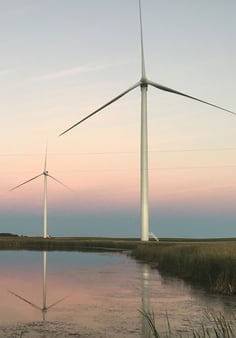 The bids to Minneapolis-based Xcel for wind-plus battery storage and solar-plus battery storage came in at a median of $21 per megawatt hour and $36 per megawatt hour respectively. The lowest price previously was $45 per megawatt hour set in a solar power-plus storage deal between Tucson Electric Power, a utility, and NextEra Energy, a renewable power developer based in Florida.
The Colorado battery storage projects are part of a larger proposal from Xcel in conjunction with its "Colorado Energy Plan," which was unveiled in August. Colorado and Minnesota are Xcel's largest markets; the utility company also serves parts of North and South Dakota, Wisconsin, Michigan, Texas and New Mexico.
The Colorado plan proposes to close two coal-fired generators there in the 2020s, and invest up to $2.5 billion in new electricity production from renewable sources and natural gas. Xcel solicited competitive bids for up to 1,000 megawatts of wind power and up to 700 megawatts each of solar and gas. A megawatt is 1 million watts.
Xcel received 350 bids for renewable energy projects in Colorado, including many with battery storage, according to a filing with Colorado regulators in late December.
"The bids we received are preliminary but we are impressed with the pricing we've seen," Xcel said in a statement to the Star Tribune.
Xcel's Colorado proposals must be cleared by utility regulators there, and any approval wouldn't occur until July. The role of batteries would be relatively small given the size of Xcel's overall new energy plan for Colorado.
But given the level of interest from bidders, "there will probably be some amount of renewables plus storage."
Xcel's most recent long-term resource plan in Minnesota includes shutting two large coal generators in Becker and replacing that capacity with a 786-megawatt gas-fired power plant and new wind farms. Since fall 2016, the company has announced wind projects in the Upper Midwest totaling 1,850 megawatts.
So, what about rolling out battery storage projects in Minnesota?
Xcel won't say for now. Answers should come in early 2019 when the company files its next long-term resource plan with Minnesota ­regulators.
Xcel did note that Colorado and Minnesota are different in two ways. Colorado gets more sun than Minnesota. And Colorado isn't part of a regional wholesale electricity system, as Minnesota is with its membership in MISO, the grid operator for several states.
Some of MISO's stakeholders — which include several utilities — have criticized the organization for its electricity storage rules, essentially saying they make batteries prohibitively expensive. MISO last year formed a committee to help solve the storage issue.
In MISO wholesale power markets, "there is a little bit of a lack of ability to monetize the value of storage," said Allen Gleckner, director of energy markets at Fresh Energy, a renewable energy research and advocacy group in St. Paul. "But it's definitely not a showstopper."
Also, Minnesota gets enough sun to make solar-plus battery projects economically feasible, Gleckner said. "Colorado on balance has a better solar resource, but we are not talking orders of magnitude."